SAPAS Speakers and Panelists
Brian Cheu
Brian Cheu is the Director of Community Development for the City and County of San Francisco, where he oversees the City's efforts to advance economic self-sufficiency for San Francisco's low-income residents. Brian currently serves on the board of directors of KQED Public Media and the board of governors of Stanford Associates. Brian also served as Chair of the National Advisory Board for Stanford's Haas Center for Public Service, as well as on the boards of the Bar Association of San Francisco, the San Francisco Private Industry Council, and Community United Against Violence.
Buck Gee
Mr. Gee is an executive advisor to Ascend, a nonprofit organization of Asian American business professionals. In 2010, he co-founded the Advanced Leadership Program for Asian American Executives, an executive education program at the Stanford Graduate School of Business. He serves on the boards of the Angel Island Immigration Station Foundation, Ascend/Northern California, and the Leaders Forum. He serves on the advisory board of the Asia Society/Norcal and is a member of the Committe-of-100.
Mr. Gee retired in 2008 from Cisco Systems, where he was VP/GM of the Data Center Business Unit. Previously, he held management positions at Hewlett Packard, National Semiconductor, 3Com, Crescendo Communications, and Com21. He holds BSEE and MSEE degrees from Stanford University and an MBA from the Harvard Business School.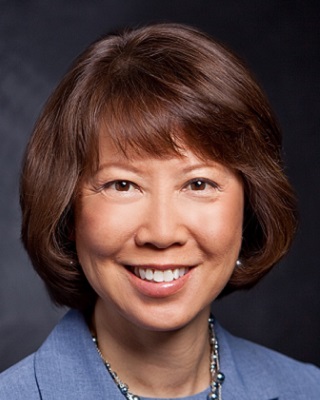 Denise Peck
Denise is an Executive Advisor to Ascend, the largest nonprofit Pan-Asian organization for business professionals in North America. She co-developed a leadership program targeted at Asian professional women working in global corporations.
She held a number of VP positions at Cisco Systems in marketing, operations, engineering services, and IT in San Jose and Shanghai, and was a long time executive sponsor and advocate of Cisco's diversity initiatives, particularly on behalf of women and Asian employee networks. Prior to Cisco, Denise held senior marketing management positions over 13 years at Sun Microsystems.
Denise has a BA from U.C. Berkeley and an MBA from Stanford. She gives back to Stanford by volunteering for the Alumni Consulting Team (ACT), and led the launch of the first official global Asian Alumni group at the Graduate School of Business in 2016. She is a proud parent of two Stanford graduates.
Glen S. Fukushima
Glen S. Fukushima is Senior Fellow at the Center for American Progress. He was a senior executive at five multinational corporations including AT&T, NCR, and Airbus and served as President of the American Chamber of Commerce in Japan. He was also Director for Japanese Affairs and Deputy Assistant US Trade Representative for Japan and China at the Office of the US Trade Representative in the White House. He began his career as an attorney at the law firm of Paul, Hastings, Janofsky & Walker.
Glen has served on corporate boards in the U.S., Japan, and Europe and is a member of the Council on Foreign Relations and the Asia Society's Global Advisory Council. He is a Commissioner of the National Portrait Gallery and on the boards of museums in San Francisco and Tokyo. He is a graduate of Stanford University and Harvard's Graduate School of Arts and Sciences, Business School, and Law School.
Helen Loh
Helen Loh is Senior Vice President of Digital & Content Marketing at Charles Schwab. She oversees Schwab's most influential branded channels, across web, mobile, print and social media. Together they represent the flagship brand experience that engages the most investors, and key drivers of growth and client loyalty for the firm. Helen has over 20 years of marketing experience with Fortune 500 brands and Silicon Valley startups, from consumer packaged goods to B2B software.
Helen is an executive sponsor of the Asian Pacific Islander Network at Schwab. She is a member of the Corporate Executive Initiative at Ascend, a national organization dedicated to enhancing the presence and influence of Pan-Asian business leaders. She is a board member of the Charles Schwab Foundation.
Helen holds a BS in Industrial Engineering from Stanford University, and an MBA from Stanford Graduate School of Business.
Sallie Kim
Magistrate Judge Sallie Kim brings a broad range of civil and criminal litigation experience to the bench, with a special emphasis on civil cases in federal court. Judge Kim graduated from Princeton University and from Stanford Law School. She served as law clerk to United States District Judge Spencer Williams of this Court before beginning a private civil litigation practice. Judge Kim served as Associate and Assistant Dean for Student Affairs at Stanford Law School, returned to private practice until she joined the Court in 2015.
Judge Kim's recent professional activities include service as Co-Director of the Trial Advocacy Program and Lecturer in Law at Stanford Law School; Interim Title IX Coordinator for Stanford University; Judge Pro Tem for Santa Clara County Superior Court; and Volunteer Deputy District Attorney for Santa Clara County.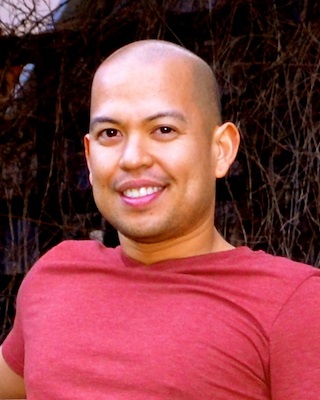 Anthony C. Ocampo
Anthony C. Ocampo, Ph.D., is the author of The Latinos of Asia: How Filipino Americans Break the Rules of Race and co-editor of Contemporary Asian America and Asian American Society. His research and commentaries on immigration and race have been featured on national media outlets, including The New York Times, The San Francisco Chronicle, NPR, and CNN. He is currently working on a new book entitled "Hustling for Home," which explores the way race and sexuality influences the lives of LGBTQ Filipino Americans. Currently, Dr. Ocampo is a faculty member at California State Polytechnic University-Pomona. He earned a bachelor's and master's degree from Stanford University ('03, MA '04), and a master's and doctorate degree from UCLA (MA '06, PhD 2011).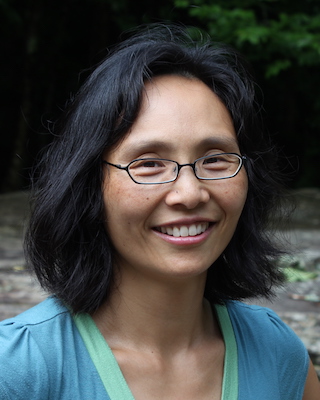 Judy Wu
Judy Tzu-Chun Wu received her B.A., M.A. and Ph.D. from Stanford University. She was first introduced to Asian American Studies through the 1988-1989 movement to hire Stanford's first Asian American Studies Professor. As an undergraduate, she served on the search committee that led to the appointment of Professors Gordon Chang and David Palumbo-Liu.
After building the Asian American Studies Program at Ohio State University for 17 years, Wu is a professor and chair of the Department of Asian American Studies at the University of California, Irvine. She is the author of Dr. Mom Chung of the Fair-Haired Bastards: The Life of a Wartime Celebrity (California, 2005) and Radicals on the Road: Internationalism, Orientalism, and Feminism during the Viet Nam Era (Cornell, 2013). She is working on a political biography of the first woman of color in the U.S. Congress and co-edits Frontiers: A Journal of Women's Studies.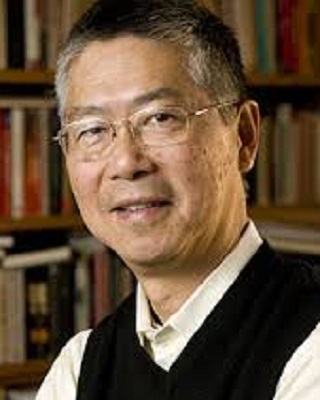 Gordon H. Chang
Gordon H. Chang is the Olive H. Palmer Professor in Humanities and Professor in the Department of History at Stanford University. Prof. Chang is affiliated with the Center for Comparative Studies in Race and Ethnicity, the American Studies Program, International Relations Program, and is Director of the Center for East Asian Studies. Prof. Chang has written and edited many books and essays on Sino-American and Asian American history including Friends and Enemies: The United States, China and the Soviet Union, 1948-1972 and most recently Fateful Ties: A History of America's Preoccupation with China. He is also co-directing the Chinese Railroad Workers in North America Project that is recovering and interpreting the history of Chinese workers who toiled on the first transcontinental rail line across the United States. Prof. Chang holds degrees from Princeton and Stanford Universities
Russell Jeung
Dr. Russell Jeung received his BA in Human Biology and MA in Education from Stanford in 1984. After going to China with Volunteers in Asia, he worked for the Mayor of San Francisco and an Oakland City Councilmember. He then obtained his PhD in Sociology from UC Berkeley and currently is Professor of Asian American Studies at San Francisco State University. The author of books and articles on Asian American religion, his recently published memoir, At Home in Exile: Finding Jesus Among My Ancestors and Refugee Neighbors (Zondervan 2016), details his 25 years residing in the Murder Dubs neighborhood of East Oakland. He and his wife, Joan, continue to live there with his three children.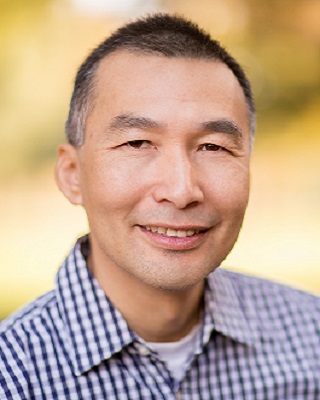 ​​​​​​​Eric Ly
Eric Ly is founder and CEO Presdo, a company that provides a mobile app for conferences. The platforms helps companies achieve competitive advantage from events by providing insights into attendee activity while offer attendees the opportunity to engage and network with others.
Eric was also a co-founder of LinkedIn, the world's leading professional social network. At LinkedIn, Eric helped create some of the core features of the platform in use by all LinkedIn users today. He helped LinkedIn to achieve a quickly growing user base now reaching more than 400 million people around the world. LinkedIn was acquired by Microsoft in 2016.
Eric graduated from Stanford University and MIT.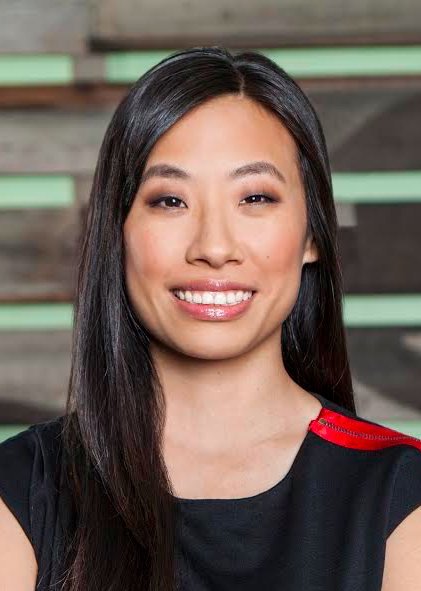 Maureen Fan
Maureen is CEO and co-founder of Baobab Studios, the industry's leading VR animation studio. The company's VR interactive animation, "Invasion!" starring Ethan Hawke, launched to substantial critical acclaim. Baobab's latest film ASTEROIDS! starring Elizabeth Banks is an official 2017 Sundance Film Festival selection.
Maureen has held leadership roles in film, gaming and the consumer web, most recently vice president of games at Zynga, where she oversaw three game studios including the FarmVille sequel. She worked on Pixar's "Toy Story 3" film and at eBay in product management and UI design, named one of 'The Most Creative People of the Year' by Ad Age for 2016. She received her undergraduate degree in an interdisciplinary program in computer science, art and psychology from Stanford University, graduating Phi Beta Kappa, and earned her master's degree in business from Harvard University.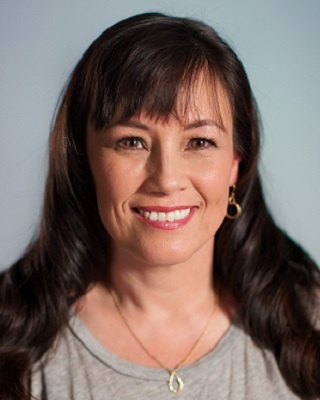 Sheri Bryant
Sheri Bryant currently serves as a consultant to various Bay Area start-ups on the cutting edge of technology and entertainment. She specializes in business development, community strategy, content, distribution, talent partnerships and brand building. She is also building her own stealth start-up, to be announced Summer 2017.
Before leaving LA for the Bay Area, Sheri was the Co-Founder and CEO of the popular entertainment network, Geek & Sundry, recognized for bringing the internet's best in geek culture to audiences across the globe. In this capacity, Sheri was responsible for overseeing the company's financial growth, strategic brand partnerships, distribution channels, talent acquisition and programming. Geek & Sundry was acquired by Legendary Pictures in 2014.
Prior to Geek & Sundry, Sheri founded Intelligent Life Media, a full-service motion picture and digital production company that developed, financed and produced programming across the full range of distribution channels including several award-winning feature films. Sheri began her career working for The Walt Disney Company as a financial analyst of Investments and Funding.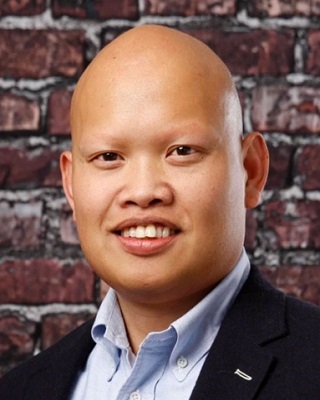 Will Pacio
A pre-med in undergrad, Will decided to disappoint his Asian parents and attend culinary school at The French Culinary Institute in NYC. After that, he was a chef-de-partie on the opening team at Per Se, a Michelin 3-star restaurant owned by Thomas Keller. He went on to work at The French Laundry, and in 2010 opened Spice Kit restaurants in the Bay Area. Now, he is CEO and co-founder of Pared, a venture backed startup whose mission is to make restaurant life easier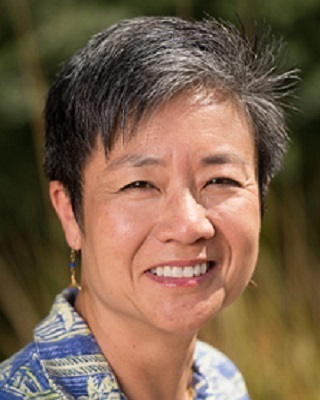 Cynthia Dai
Cynthia Dai is a seasoned entrepreneur, strategist, and executive. At Dainamic Consulting, she advises a diverse clientele of high-tech startups, multinational firms, as well as social ventures. As an industry fellow at UC Berkeley's Sutardja Center for Entrepreneurship & Technology, Cynthia taught entrepreneurship, leadership, and teamwork, and launched the Tsinghua-Berkeley Global Technology Entrepreneurship Program in China. A frequent speaker and moderator, she also mentors in accelerator programs such as the European Innovation Academy and Global Social Benefit Institute. She serves on the board of Santa Clara University's Miller Center for Social Entrepreneurship and as a Commissioner on the inaugural California Citizens Redistricting Commission, which drew new electoral districts based on the 2010 census. In her free time, Cynthia enjoys leading project teams of Stanford GSB alumni for the Stanford ACT (Alumni Consulting Team) to provide pro bono counsel on strategic issues to international and local nonprofits.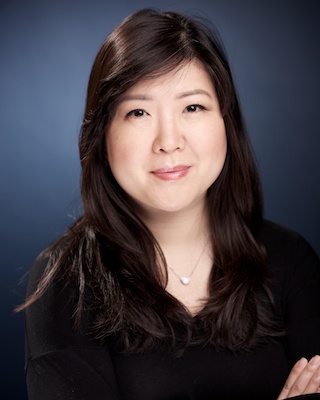 Julia Lee
Julia Lee is an Engineering Director at Facebook, where she leads Facebook Pages. Facebook Pages is the public and business facing entities product on Facebook. Prior to Facebook, Lee was Senior Director of Engineering at Yahoo!. She managed the engineering teams for Mail, Addressbook, Calendar, and Notepad. Julia has spoken at various conferences, including the Grace Hopper Conference, Velocity, and Web2.0 Expo. Lee holds a Bachelor's in Electrical Engineering specializing in Computer Architecture and a Master's in Computer Science specializing in Databases, both from Stanford University.
Julie Hu
Lark CEO and Cofounder and a serial entrepreneur, Hu has been named 30 Under 30 and Top 10 Women in Tech by Inc. Based on her own health journey and personal experience, Hu founded Lark Technologies and its solution for people at risk of developing a chronic disease – and those living with a chronic disease – to live a healthier and happier life. Lark has been recently recognized by the CDC as an approved Diabetes Prevention Program and was named by Apple as one of the "Top 10 Apps in 2015."
She has run global startup incubator Clean Tech Open, founded a clean tech startup, and was an Entrepreneur-in-Resident at Stanford's StartX incubator. She received her Master's and Bachelor's degrees at Stanford University and half of an MBA from MIT Sloan. She is a faculty at Singularity University, has lectured at Stanford and MIT, and sits on the board of the Council for Diabetes Prevention.
​​​​​​Julie Kang
Julie Kang (B.S. Computer Science 2002) has written software for a variety of industries, from e-commerce to biotech. She is currently writing APIs for genome sequencing machines and the scientists who love them. She has opinions on start-up culture, diversity in pop and nerd culture, and girls and women in STEM. She occasionally writes them down at The Nerds of Color.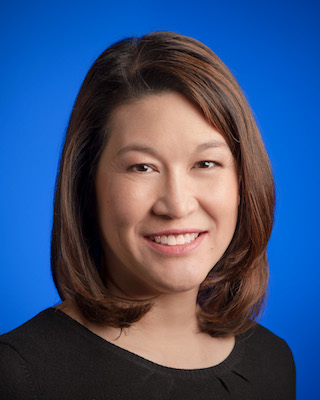 Sabrina Ellis
Sabrina Ellis is the Director of Product Management on the Android team. Sabrina joined Google in 2011, and she manages a team of product managers developing software for the Pixel phone. During her Google tenure, she has also led areas such as the Google Store, Android Location and Context, Google Fit, Google Messenger, Google Camera, and Google Profiles.
Prior to Google, Sabrina was Vice President of Product Management at startup Kosmix (acquired by Walmart). At Yahoo! from 2001 to 2008, Sabrina led product management for communications area teams including Yahoo! Mail, Yahoo! Messenger, Yahoo! Calendar, and Yahoo! Address Book. Her last role at Yahoo! was Vice President of the Real-Time Communications group.
A San Francisco Bay Area native, Sabrina earned a BS in Computer Science and a Masters of Business Administration from Stanford University. She resides in Cupertino with her husband, daughter and son.
Sona Wang
Ms. Wang is Managing Director, Ceres Venture Fund L.P. Her investment focus has been in information technology, business services, and healthcare. Prior to her career in venture capital, Ms. Wang was employed with Intel Corporation in key management positions in engineering, manufacturing and marketing.
Sona serves on numerous corporate boards, including TrafficCast International, Inc., and Blue Cross Blue Shield of Illinois. She currently serves as a trustee of Northwestern University where she chairs the Advisory Board to the Innovations and New Ventures Office, and Columbia College Chicago as co-chair of the Education and Student Life committee. She has served Illinois Governor's Economic Recovery Commission as a committee chair, as trustee of the Chicago Symphony Orchestra and on Mayor Rahm Emanuel's ChicagoNext leadership Council.
Ms. Wang graduated from Stanford University with a B.S. in Industrial Engineering and received an M.B.A., magna cum laude, from Northwestern University's Kellogg Graduate School of Management.
Gail Kong
Gail Kong served for 18 years as the founding President of the Asian Pacific Fund, a community foundation serving the San Francisco Bay Area and dedicated to increasing philanthropy among Asian Americans. As President she was responsible for raising more than $28 million and designing and executing grants, education, and cultural programs to feature the distinctive needs and contributions of Asian Americans in the region.
Gail was Executive Director of the City Volunteer Corps, precursor to AmeriCorps, and head of the New York City foster care and child protective services agency. She has served on nonprofit organization boards and as a grants committee member of many government and private sector entities. A graduate of Stanford University ('67) with graduate studies at Hunter College School of Social Work and the Harvard Kennedy School of Government, Gail was born and raised in Gilroy, California and is a third-generation Chinese American.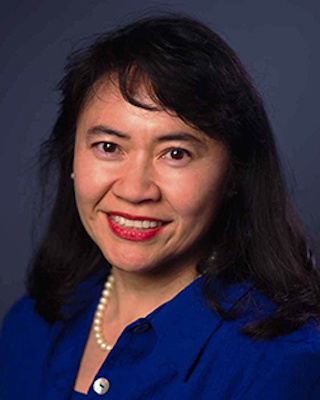 Hanh Cao Yu
Dr. Yu is Chief Learning Officer at The California Endowment where she is responsible for learning, evaluation, and impact activities, and ensures that local communities, local and state grantees, board and staff understand the results and lessons of the Foundation's investments. A nationally-recognized researcher and evaluator, Dr. Yu has more than 20 years of leading projects, providing oversight of multi-million dollar budgets and leading cross disciplinary teams.  She has partnered with over 40 philanthropic and nonprofit organizations to bring intellectual rigor and strategic recommendations to transform organizations, systems, policies, and communities.
Dr. Yu served as Vice President, Director of Philanthropy, Equity and Youth Division at Social Policy Research Associates, where she oversaw much of the company's research and evaluation work in philanthropy. Dr. Yu obtained her PhD in Education at Stanford in Administration and Policy Analysis and has a B.S.in Business Administration from the University of Southern California.
Leslie Hatamiya
With wide-ranging experience in the public, nonprofit, political, and private sectors, Leslie Hatamiya leads the San Bruno Community Foundation as executive director. The City of San Bruno established SBCF to administer, for the benefit of the San Bruno community, the $70 million it received as part of its settlement with PG&E after a devastating gas pipeline explosion.
Prior to joining SBCF, Ms. Hatamiya served as executive director of the California Bar Foundation. Her nonprofit experience includes work with the John Paul Stevens Fellowship Foundation, California Association of Nonprofits, and CORO Northern California.
Ms. Hatamiya served as chair of the National Advisory Board of Stanford's Haas Center for Public Service and as a member of Stanford's Board of Trustees, Board of Directors of the Stanford Alumni Association, Board of Governors of Stanford Associates, and Stanford's Trustee Task Force on Minority Alumni Relations. She received Stanford's 2006 Asian American Alumni Award.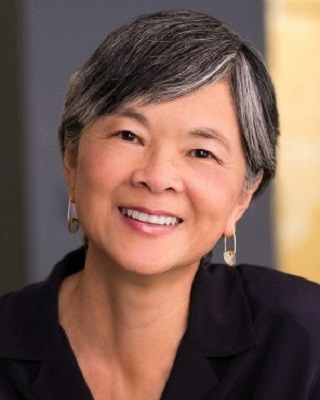 Sylvia Yee
Sylvia Yee is former Vice President of Programs at the Hass Jr. Fund in San Francisco. Before joining the Fund, Sylvia was a program executive in education and health at the San Francisco Foundation. She taught and administered elementary, secondary and university level programs for more than a decade in the U.S. and in the People's Republic of China. She also directed a community-based nonprofit agency providing educational services to immigrant and low-income youth in San Francisco's Mission District.
Yee's work is driven by a longstanding commitment to social justice and to serving children, families, and communities. She has been active in the struggle for equal rights and opportunities and has received numerous awards for her civil rights work and community leadership. Sylvia has helped spark several major local initiatives, such as establishing the San Francisco Beacon Initiative, a public-private collaboration to turn schools into community centers for youth development.
Victor Kuo
Victor Kuo, Ph.D., is a consultant, researcher, and evaluator who has spent fifteen years helping philanthropic foundations measure their social impact. He founded VK Global Advising and leads projects in strategic planning, evaluation, and organizational development. He has been a senior consultant with FSG Social Impact Advisors, evaluation officer at the Bill & Melinda Gates Foundation, and research associate at the David & Lucile Packard Foundation. He has consulted on projects in early childhood education, K-12 education, post-secondary education, conservation and the environment, arts and culture, health, and civil society. Dr. Kuo served on the Board of Directors of the American Evaluation Association, currently serves on the Advisory Board of GreatNonprofits, and holds the position of Director of Strategic Planning and Research at Seattle Colleges. He earned his Ph.D. from Stanford University ('99), MA from Teachers College Columbia University, and BA from Pomona College.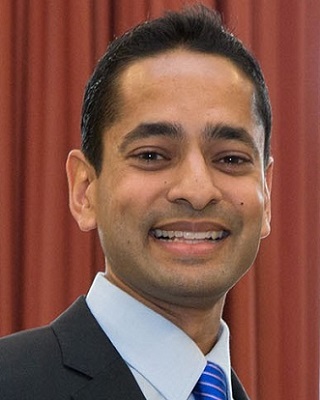 Anuj Gupta
Anuj Gupta serves as General Counsel for the Mayor's Office of Immigrant Affairs in the Office of Los Angeles Mayor Eric Garcetti, after nearly two years as Director of Operations. From 2011 to 2014, Anuj served in the White House as President Barack Obama's Associate Staff Secretary, managing the flow of briefings and decision memos to and from the President. Prior to the White House, he worked as counsel at the U.S. Department of Justice, serving on the judicial nominations team at DOJ's Office of Legal Policy. He worked on Barack Obama's 2008 presidential campaign in several states, and began his legal career as an associate at O'Melveny & Myers in Los Angeles. He has also worked at the NAACP Legal Defense & Educational Fund. He earned his B.A. from Stanford University and his J.D. from NYU School of Law, and is a native of the Los Angeles area.